Who are we
Rockstar Keynote Speaker's mission is to promote diversity and inclusion on stages by matching women keynote speakers and speakers from various nationalities and backgrounds with conferences, events, and public speaking opportunities worldwide . We also coach aspiring rockstar speakers, female and male alike, in our mission to create equality and fair opportunities. Do you want to make a difference? If you are an event organiser or if you are an aspiring keynote speaker who has something to say but lack the platform, contact us to help you make that difference!
Rockstar keynote speaker is led by Chris J Reed, the only CEO with a Mohawk and 3 times best-selling author. Under All Black Ventures, Chris leads Black Marketing, the world's most recommended LinkedIn marketing agency. Chris knows a thing or two about public speaking and has wide exposure and connections in the marketing industry. Chris is a highly-experienced LinkedIn and Personal Branding Masterclass Leader, event speaker, emcee & chairperson. Chris lectures at The University of Hong Kong Business School,  The Chinese University of Hong Kong Business School and National University of Singapore Business School to MBA students. Chris also mentors for the CMO Council/Singapore Management University Business School and is Chair of the Marketing Committee of the Singapore International Chamber of Commerce.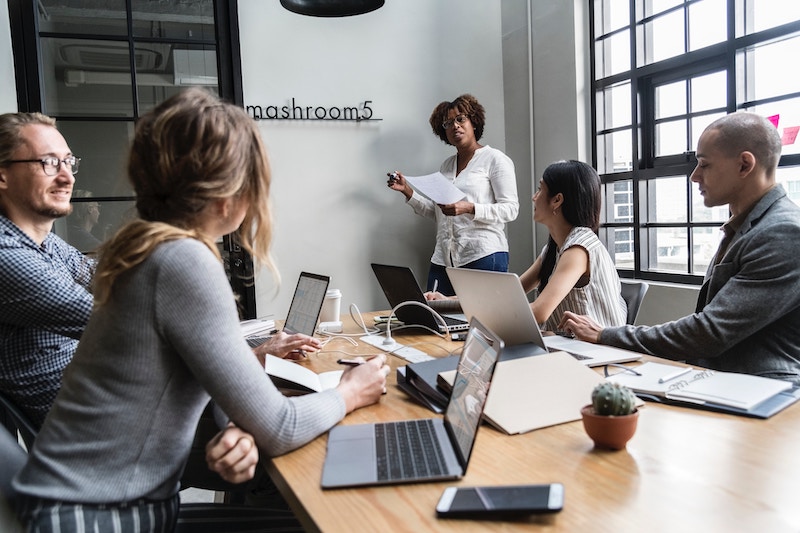 What do we offer
Aspiring female and male speakers to be 
Do you want to speak in front of a large audience at a conference event but do not have the opportunity? Do you want to brush up on your boardroom presentations and impress your client and colleagues? Do you want to deliver an impactful and memorable speech or presentation to the right audience.
We offer speaker coaching and guidance to help you, the aspiring female and make keynote speaker to become the rockstar you are meant to be. With our guidance, you will learn about presentation skills, become confident at public speaking to deliver your message. We will also help you to build you as a thought leader, and build your audience while promoting your superstar status on social media.
Event, Conferences and Panels organisers
There is inequality on today's public stages. More conferences, events and panels are male dominated, featuring the same speakers with the same message. It is not that females are not good enough to speak on stage. It is not that there are not enough women speakers. They are not being promoted and are not chosen. There is an imbalance because of the old-boys-network and comfortable choices made by corporations, nonprofits and conference/event organisers who often or who are unconsciously preferring male panels and male keynote speakers. 
We will help you find your next keynote speakers to rock your audience. We promote up-and-coming female and male speakers who are otherwise overlooked, based on gender or race.
We have teamed up with, amongst others Keynote – Asia Women Speakers to help promote female speakers to the right audience.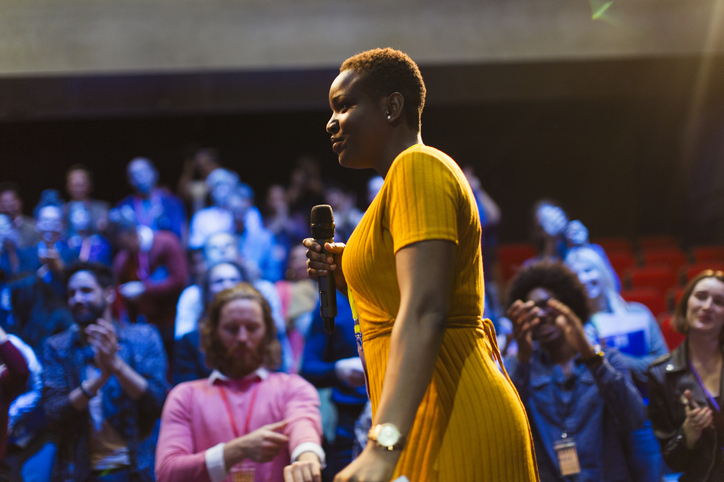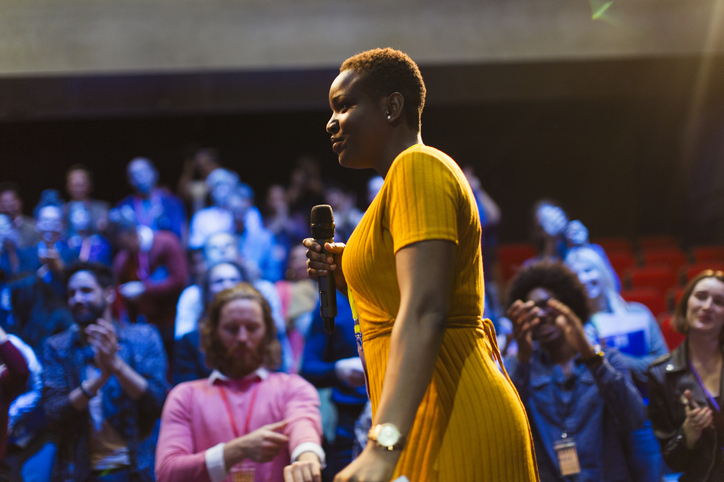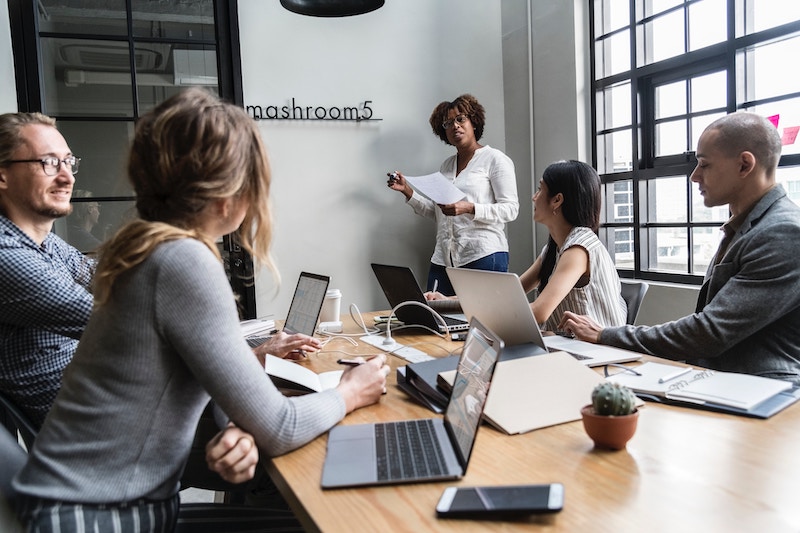 Find your right fit
For aspiring rockstar keynote speakers contact us for the following services:
Coaching on public appearance and speaking
Building your thought leadership and establishing your professional brand on social media
Matching you with conferences, events, and organisers
For event organisers:
Find your next rockstar keynote speaker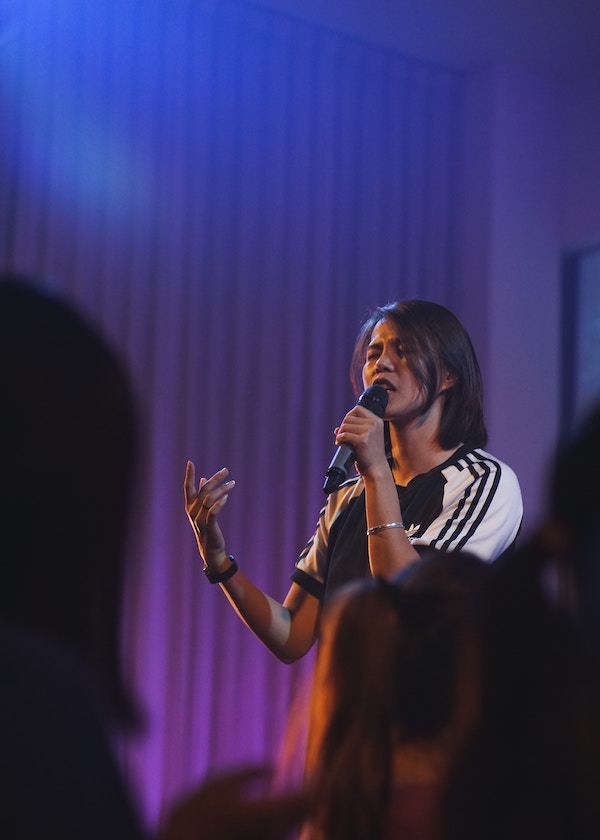 Lubov Vasilieva
Managing Director, HRS Group, Russia
Incredible speaker. Chris' LinkedIn keynote at HRS was an eye-opener! The tips and insights that Chris provided is definitely a great help in setting up a great LinkedIn profile. He is the master of LinkedIn marketing. Will definitely recommend him!
Elisabetta Giulietti
Head of Hotel Account Management DACH
It's rare that you come across standout LinkedIn expert like Chris. I had the pleasure of attending the HRS keynote and listening to Chris share his professional perspective of the importance of personal branding. He is indeed the go-to man for all things LinkedIn. I would definitely recommend him!
Maryna Chadaś
Account Support Manager
Chris was giving a speech or better to say practical training during #hrskickoff about LinkedIn profile value. He also gave specific practical recommendation on how to use network of LinkedIn. Chris has power to keep audience interested and to follow the topic. Chris, thank you for opening for me higher level of LinkedIn usage. For a positive humour explosion and your great book.
Olimpia Best
Head of Global Recruiting & Employer Branding
I had such a great time at Chris' LinkedIn keynote at the HRS summit. Indeed it was packed with many great insights and tips on how to utilise LinkedIn to its full potential. I can't wait to apply the tips that I gained through it and work on my own personal branding. Chris is definitely the rock star LinkedIn keynote speaker!
Mary Oxley
Business Development, DHL Globale
I was fortunate to have the opportunity to see Chris Reed in action at a recent Prime Time Event in Singapore. Highly engaging and energetic and so passionate about helping others succeed. I cannot recommend Chris high enough, if you have the opportunity to attend one of his events do not hesitate
Contact Us
Are you a Rock Star Keynote Speaker in the making? Drop us a line right away for coaching inquiries and to get matched with opportunities and organisations waiting to hear just you!
Visit Us
Distrii,
Level 6, Republic Plaza
9 Raffles Place
Singapore
048619